On September 28th 2021, Spire and her members organize inSpire.d 2021. Highlights of the Salesforce event DREAMFORCE will be summarized, and Spire customers will share experiences from the field during an engaging panel discussion.
We're happy to give you a sneak peek and proudly present our speakers for the event.
In this article
Meet our keynote speaker
Multi-cloud Customer panel discussion
Dreamforce in a nutshell by our experts
Meet our keynote speaker and our host.
Let's kick off with our keynote speaker Gianni Cooreman.
Gianni has over 15 years of experience working with companies from different industries, helping them understand technological advancements and turning trends into business value. At Salesforce Gianni leads the BeLux Solution Advisor organization, a team of talented people who light the way for our customers on their journey towards a customer-centric business transformation.
And … our wonderful host for the day: Kevin Van der Straeten
Kevin Van der Straeten was responsible for FNG's e-commerce platform for many years, both in Belgium, the Netherlands and for projects in Scandinavia. In 2020 he switched to Forward, a Salesforce Commerce & Marketing Cloud implementer, and proud Member of Spire. As CTO at Forward, Kevin is responsible for the strategy and technical teams.
Multi-cloud Customer panel discussion
We've invited some of our amazing customers for an open panel discussion. They will share their experiences on the power of the multi-cloud of Salesforce, Tableau and Mulesoft. This promises to be a very insightful conversation with hands-on experiences from the field.
Pleased to introduce to you:
Dave Damen, Salesforce Effectiveness Coordinator Benelux at Becton Dickinson (BD)
Dave has 14 years of sales experience in medical devices and has been with BD for several years. As Salesforce Effectiveness Coordinator Benelux, he knows the ins and outs of targeted and successful implementation of Salesforce tools on a large scale.
Michel Ausloos, Head of BI & Analytics at DPD Belgium
Michel has a background in leading analytical teams with one focus in mind: turning data into actionable insights and monetizing it. He joined DPD more than a year ago as BI and Analytics lead and develops the strategy – together with the CTO and CEO – to turn DPD in a data company, that happens to deliver packages.
Anneleen Pesout, CRM manager at DPG Media
Over the past 10 years, Anneleen implemented service and marketing projects from start to finish for clients in various sectors. From multimedia, banking and insurance, the public sector and many more. She is a true expert in developing a 360° customer view by aligning service, marketing and sales.
Sarah Meeus,  Digital Marketing Manager Northern Europe at Soprema
Sarah is an ambitious lady and a true digital native and has been working at Soprema for 7 years. As a Marketing automation expert she takes care of the multi-country roll-out of their marketing automation with Salesforce and Pardot. Through her experience she knows Salesforce and Pardot like no other.
Sabine Beeckmans, Product Owner at VRT
Sabine worked as an IT analyst in the ICT department of the public broadcaster VRT since 1992 and is now product owner within Roadmaps & projects in the Technology department. Sabine introduced Salesforce as an innovative tooling a few years ago and considers herself a true Salesforce ambassador.
Dreamforce in a nutshell by our experts
Our Spire members have a lot of experts on board, they will join us to summarize their main take-aways from Dreamforce for you. Each with focus on topics within their own field of expertise.
Sales Cloud
Pieter Sannen from Spire Member – The Customer Link
Service Cloud
Arno Abs from Spire Member – The Customer Link
Marketing Cloud
Alexandre Vandermeulen from Spire Member – Forward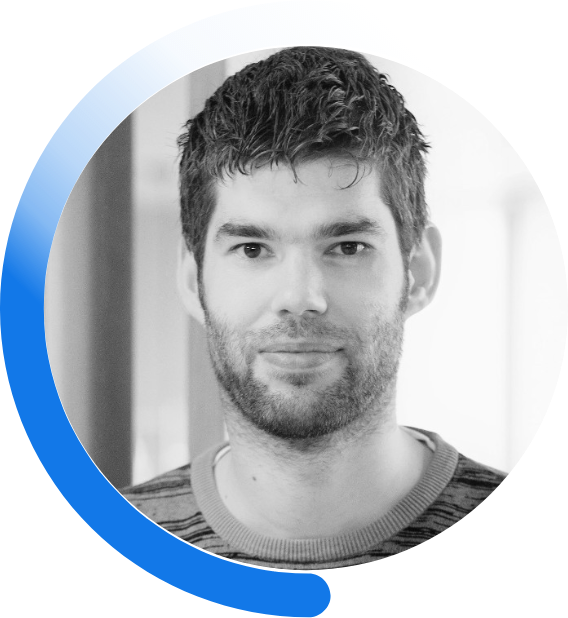 Commerce Cloud
Jan De Vos from Spire Member – Forward
Tableau
Tim Dries from Spire Member – Biztory
Mulesoft
Roeland De Smedt from Spire Member – Dots & Arrows
Does this all sound like music to your ears? Then hurry because the event is almost full!
We look forward to welcoming you!
inSpire.d 2021 takes place on September 28, 2021 from 2pm to 5pm.
Location: Main d'Or, Veldkant 4, 2550 Kontich, BE
More info and tickets via https://bit.ly/38xEDjt