WHO WE ARE
Your leading full service Salesforce, MuleSoft and Tableau Specialist in Europe.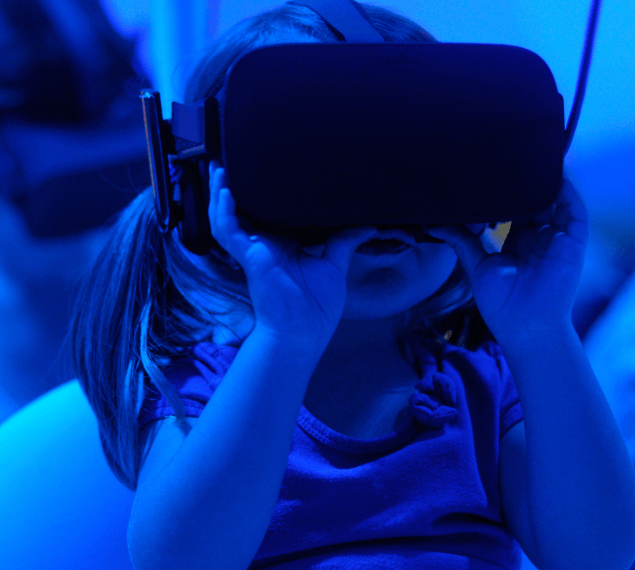 The future is now.
Digital transformation is dominating the agenda. Your watch is updating you on how you slept last night, your car has already picked the parking spot at your destination. The groceries are awaiting you at the supermarket and you don't need to pay the cashier.​ Exciting, but also challenging…​
The importance of "The Connected Customer" is increasingly dominating every company's agenda. Therefore it is our mission to help ambitious organisations and brands to connect to the future by unleashing the full potential of Salesforce, MuleSoft and Tableau with regards to their B2C and B2B challenges.
"The customer journey starts way before a customer ever contacts you"
70%
of all B2B & B2C purchase decisions have been taken before a customer gets in contact with a brand or vendor.
We connect you to the future and go the extra mile with you.
DOWN TO EARTH. PRAGMATIC. PASSIONATE
Having worked with Salesforce since 2009 we understand what works, what doesn't and what drives digital growth. Digital transformation is not about technology only. The good news actually is that technology always works. The most difficult part of every transformation however, is the cultural change and adoption of the new environment by the business. Therefore, we strongly focus on our local presence and the strengths we can offer with specialists who speak the same language and have the same culture as you.
Our +450 experts are pragmatic, down-to-earth, and passionate about everything related to Salesforce, MuleSoft and Tableau.
As a trusted advisor it is our mission to help you make the right strategical and tactical decisions with regards to your digital transformation, and to translate it into the right technological Salesforce, MuleSoft and Tableau solution to make it work.
Approach
We like to get our hands dirty. We don't have a yes-sir attitude.
We create seamless and consistent customer experiences, by listening to and understanding ​the whole 360° customer journey​ & unleasing the full potential of our Salesforce multi cloud capabilities.
Each of our +450 specialists has a deep specialism in at least one of the Salesforce cloud solutions. Next to that, they focus increasingly on Salesforce's multi-cloud strengths, constantly look for synergies between the different clouds.
Discover
Digital strategy
Market research
Blue prints & roadmap
Inspiration Lab & workshop
Define & design
User jouneys & story mapping
Prototyping
Concept & design
Develop
Replatforming
Implementation
Development & integration
Data migration & cleansing
Deliver
CI & CD
Training & user adoption
Health checks & quality assurance
Operate
Managed services
Campaign management
Merchandising
Content production
Optimize
Dashboards
Online marketing
Growth hacking
Multi-cloud approach
Choose one or two cloud solutions to get more details on the benefits for your business.
Sales

Einstein AI

Platform

Service

Marketing

Mulesoft

Commerce

Tableau

Slack
Selected 0 out of 2
Great clients
Our Spire members have realised great things with some very nice clients…
Contact
We love to hear from you.
Send us a message or get in touch.
"It is our mission to connect you to the future and to exceed your end customer's expectations every day!"
Katja Guerra
CO-FOUNDER & CCO
SPIRE GROUP
Belgium
Kontich (HQ)
Business Park King Square
Veldkant 33A
2550 Kontich
Kontich
Prins Boudewijnlaan 24E
2550 Kontich
Leuven
Gaston Geenslaan 11 b4
3001 Leuven
Hasselt
Kempische Steenweg 311
Corda Campus-Building 1 & 2
3500 Hasselt
Herentals
Diamantstraat 8 & 10
2200 Herentals
Merelbeke
Guldensporenpark
Building 1 – bus 88
9820 Merelbeke
Aalst
Korte Keppestraat 7
9320 Aalst
The Netherlands
Amsterdam
Pedro De Medinalaan
Nummers : 73-79 & 81-87
1086 XP Amsterdam
Breda
Rithmeesterpark 50-A1
4838 GZ Breda
Eindhoven
High Tech Campus 69
5656 AE Eindhoven
Utrecht
Orteliuslaan 25
3528 BA Utrecht
Luxembourg
Mamer
Parc d'Activités
89A Rue Pafebruch
8308 Mamer
UK
London
307 Euston Road
London NW13AD
Germany
Cologne
Im Mediapark 5
50670 Cologne
Spain
Valencia
Avendido Aragon 30
13th floor
46021 Valencia
#strongertogether
Spire Group is an alliance of best-in-class Salesforce niche experts who have been focussing on one or more of the Salesforce cloud solutions since 2009. Together we focus on the strengths and synergies of the multi-cloud solutions within the Salesforce, Tableau and MuleSoft platform.
Our proud members help and inSpire ambitious organisations and brands connect to the future by unleashing the full potential of Salesforce, MuleSoft and Tableau.
Our Spire Members look forward to go the extra mile with you in your digital challenge.
Check them out below and discover the specific speciality and strengths of every each one of them
#strongertogether!