Your leading full service Salesforce, MuleSoft, Tableau and Slack specialist
in Europe.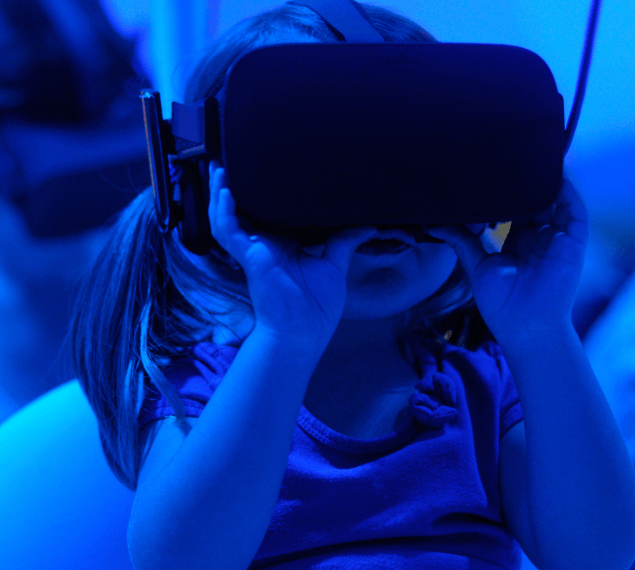 The future is now.
Digital transformation is dominating the agenda. Your watch is updating you on how you slept last night, your car has already picked the parking spot at your destination. The groceries are awaiting you at the supermarket and you don't need to pay the cashier.​ Exciting, but also challenging…​
The importance of "The Connected Customer" is increasingly dominating every company's agenda. Therefore it is our mission to help ambitious organisations and brands to connect to the future by unleashing the full potential of Salesforce, MuleSoft and Tableau with regards to their B2C and B2B challenges.
"The customer journey starts way before a customer ever contacts you"
of all B2B & B2C purchase decisions have been taken before a customer gets in contact with a brand or vendor.
We connect you to the future and go the extra mile with you.
Down to earth. Pragmatic. Passionate
Having worked with Salesforce since 2009 we understand what works, what doesn't and what drives digital growth. Digital transformation is not about technology only. The good news actually is that technology always works. The most difficult part of every transformation however, is the cultural change and adoption of the new environment by the business. Therefore, we strongly focus on our local presence and the strengths we can offer with specialists who speak the same language and have the same culture as you.
Our +450 experts are pragmatic, down-to-earth, and passionate about everything related to Salesforce, MuleSoft and Tableau.
As a trusted advisor it is our mission to help you make the right strategical and tactical decisions with regards to your digital transformation, and to translate it into the right technological Salesforce, MuleSoft and Tableau solution to make it work.
Approach
We like to get our hands dirty. We don't have a yes-sir attitude.
We create seamless and consistent customer experiences, by listening to and understanding ​the whole 360° customer journey​ & unleasing the full potential of our Salesforce multi cloud capabilities.
Each of our +450 specialists has a deep specialism in at least one of the Salesforce cloud solutions. Next to that, they focus increasingly on Salesforce's multi-cloud strengths, constantly look for synergies between the different clouds.
1.
Discover
Digital strategy
Market research
Blue prints & roadmap
Inspiration Lab & workshop
2.
Define & design
User jouneys & story mapping
Prototyping
Concept & design
3.
Develop
Replatforming
Implementation
Development & integration
Data migration & cleansing
4.
Deliver
CI & CD
Training & user adoption
Health checks & quality assurance
5.
Operate
Managed services
Campaign management
Merchandising
Content production
6.
Optimize
Dashboards
Online marketing
Growth hacking
Multi-cloud approach
Choose one or two cloud solutions to get more details on the benefits for your business.
Commerce
Einstein AI
Marketing
Mulesoft
Platform
Sales
Service
Slack
Tableau
Multi-cloud approach
Choose one or two cloud solutions to get more details on the benefits for your business.
Slack
Slack brings together people, conversations, data, and your favorite apps all in one virtual place. It's a collaboration platform designed to get you out of email and meetings so you can do your best work.
Tableau
Get insights into your data easily in an accessible analytics platform.
Commerce + Tableau
Connecting Tableau to Commerce Cloud gives you access to your Commerce Cloud base metrics in Tableau. You can then use Tableau to generate customized analytic views of your data.
Commerce
Salesforce's AI-powered e-commerce platform.
Mulesoft + Tableau
Turning data into actionable insights can be tedious and intensive, especially when the data resides in different, unconnected applications. Thanks to MuleSoft, you can easily integrate the necessary data into one platform. Tableau then helps you visualize and action your data.
Mulesoft
Seamless digital experiences don't exist without integration. Connect applications, data and devices, both on-premises and in the cloud with an API-driven approach.
Commerce + Marketing
Create better brand loyalty with the right messages at the right time in the customer journey. Increase engagement based on purchase history with automated emails.
Marketing
Offer your customers personalized content and an optimal customer journey.
Service + Tableau
Analyze Salesforce Service Cloud data smarter and faster using Tableau dashboards.
Commerce + Service
Provide the best possible service throughout the customer journey. Empower agents with real-time customer profile, order, and purchasing data updated across Service Cloud and Commerce Cloud.
Service + Marketing
Keep your service and marketing teams aligned with the combined power of Service and marketing cloud. Keep all customer data up to date for an optimal customer journey.
Service
Put your customer first. Manage and improve your current and future customer relationships from a single source of truth.
Platform
Provide a 360° view of the customer accross all your departments with rapidly built AI-powered apps that automate business processes.
Einstein AI + Tableau
Bring powerful data science techniques closer to the business with Einstein Discovery in Tableau. Enable users across the organization with powerful predictions and recommendations to make smarter decisions faster.
Commerce + Einstein AI
Commerce cloud Einstein analyzes customer behavior, product data, and order history as it happens in real time. This results in highly relevant experiences that automatically adjust and evolve with every choice a shopper makes.
Einstein AI + Mulesoft
A MuleSoft API-led approach combined with Salesforce's Einstein provides a flexible way to orchestrate information leveraging AI and machine learning, quickly and easily.
Einstein
Innovate and automate fast with AI across Salesforce.
Sales + Tableau
Tableau's analytics means your sales team never has to leave Salesforce for meaningful, data-driven insights
Commerce + Sales
Give your sales team access to all customer data in one single view. Thanks to access to the data, analytics and AI-powered insights they can create more personalized, insightful solutions for their customers.
Marketing + Sales
Connect sales and marketing and increase efficiency and ROI. Convert high-quality leads by combining marketing automation with intelligence from your sales pipeline.
Sales + Service
By combining Salesforce Sales and Service Cloud your sales and service teams remain perfectly aligned. They always have a single source of truth available to provide smooth service to customers.
Einstein AI + Sales
Einstein features in Sales Cloud analyzes your CRM data to learn what separates deals won from deals lost. Then it hightlights your top leads and next steps to close.
Sales
Get a 360° view of your customers and optimize every stage of your sales funnel. All data is available anytime, anywhere for all your employees.
Testimonials
Why customers love the members of Spire
Our sustainable partner, BRIGHTFOX, comprehended our industry's unique business processes and successfully developed the desired solution, which we named BesixForce.
HAVIK conducted a thorough analysis of our needs and designed a workable flow in an incredibly short amount of time. As a result, we have been able to automate certain routine communications, enabling our team to allocate additional time for personalized follow-ups with our associates.
It's clear that the experts at Dots & Arrows are part of a tight-knit organization, as they deliver seemingly effortless and consistent, high-quality work in a dynamic work environment like ours.
BRIGHTFOX is truly a collaborative partner that comprehends the customer's needs and operates as if they are part of the organization.
We've had a great experience working with GoSoniq! They're always on top of their game, quick to respond, and they never miss a deadline. They really understand our needs and go above and beyond to find the best solutions. We're excited to keep working with them in the future!
Our collaboration with HAVIK involved the configuration and integration of Pardot, as well as the transfer of data from our former marketing automation platform. Despite the strict timeline, they facilitated a seamless implementation process. Moreover, HAVIK continues to provide assistance with changes and training for our team, which we highly appreciate. We regard HAVIK as our long-term partner for A-Z Pardot implementation.
We are pleased with our collaboration with BRIGHTFOX, as they successfully delivered a highly complex environment.
We are very happy about our cooperation with Customer Link. They consistently fulfill their commitments, delivering everything accurately and within the agreed-upon timeframe.
HAVIK's team of experts took our marketing automation activities to a higher level. This achievement has not only benefited our company but has also personally enriched us. I have learned so much, for which I am very grateful.
BRIGHTFOX stands out by delivering exceptional solutions rooted in genuine expertise and competency. Additionally, their excellent listening skills set them apart from the rest.
Contact
We love to hear from you.
Send us a message or get in touch.
Send a Message
Leave us a message and we will get back to you on very short notice.
That's how pragmatic we are…
"It is our mission to connect you to the future and to exceed your end customer's expectations every day!"
Katja Guerra
CO-FOUNDER & MANAGING PARTNER
SPIRE GROUP
Kontich (HQ)
Business Park King Square
Veldkant 33A
2550 Kontich
Kontich
Prins Boudewijnlaan 24E
2550 Kontich
Leuven
Gaston Geenslaan 11 b4
3001 Leuven
Hasselt
Kempische Steenweg 311
Corda Campus-Building 1 & 2
3500 Hasselt
Herentals
Diamantstraat 8 & 10
2200 Herentals
Merelbeke
Guldensporenpark
Building 1 – bus 88
9820 Merelbeke
Aalst
Korte Keppestraat 7
9320 Aalst
Amsterdam
Pedro De Medinalaan
Nummers : 73-79 & 81-87
1086 XP Amsterdam
Breda
Rithmeesterpark 50-A1
4838 GZ Breda
Eindhoven
High Tech Campus 69
5656 AE Eindhoven
Utrecht
Orteliuslaan 25
3528 BA Utrecht
Mamer
Parc d'Activités
89A Rue Pafebruch
8308 Mamer
London
307 Euston Road
London NW13AD
Cologne
Im Mediapark 5
50670 Cologne
Valencia
Avendido Aragon 30
13th floor
46021 Valencia
#strongertogether
Spire Group is an alliance of best-in-class Salesforce niche experts who have been focussing on one or more of the Salesforce cloud solutions since 2009. Together we focus on the strengths and synergies of the multi-cloud solutions within the Salesforce, Tableau and MuleSoft platform.
Our proud members help and inSpire ambitious organisations and brands connect to the future by unleashing the full potential of Salesforce, MuleSoft and Tableau.
Our Spire Members look forward to go the extra mile with you in your digital challenge.
Check them out below and discover the specific speciality and strengths of every each one of them
#strongertogether!